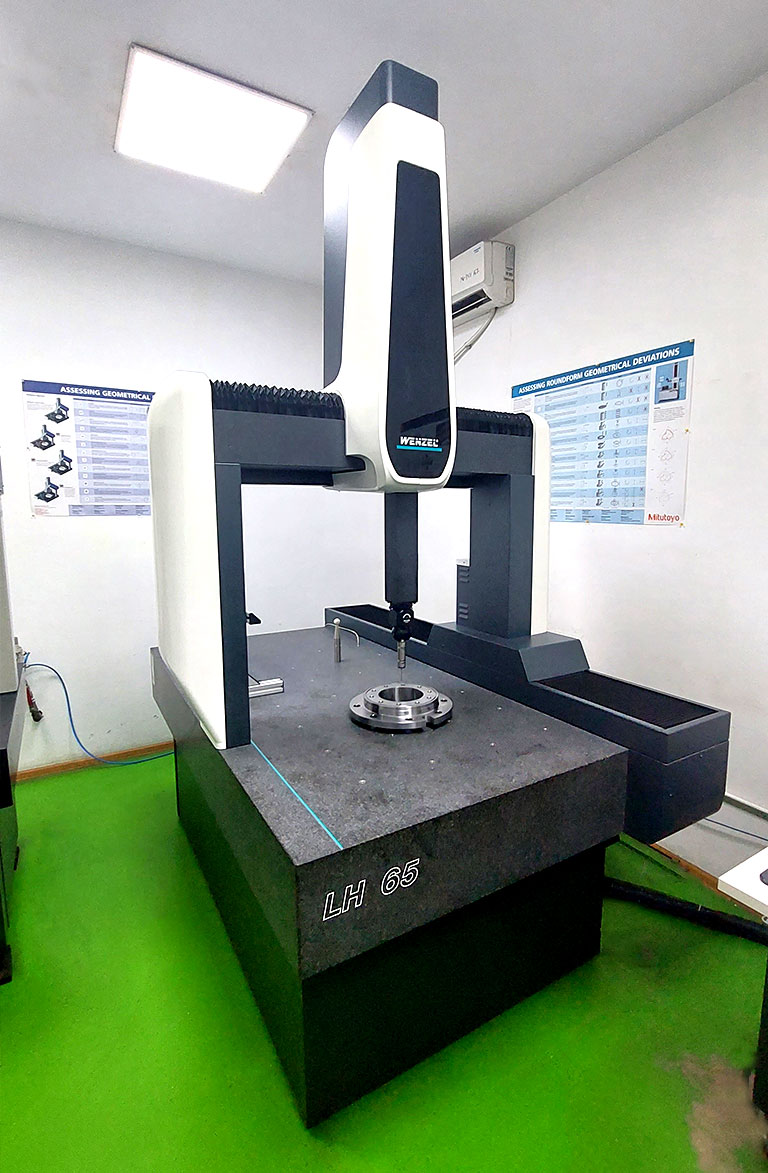 We are pleased to present you our latest acquisition: The LH 65-1200 Coordinate Measuring Machine. Quality has always been one of our main concerns, therefore we have invested in machine that would definitely increase our performance.
The LH 65-1200 is a Coordinate Measuring Machine (CMM) that offers exceptional precision, efficiency, and flexibility. Manufactured by WENZEL, a renowned company in the field of metrology and precision measuring equipment, the LH 65-1200 is part of the LH series of CMMs. With its advanced features and proven design, this CMM is well-suited for a wide range of applications in various industrial sectors.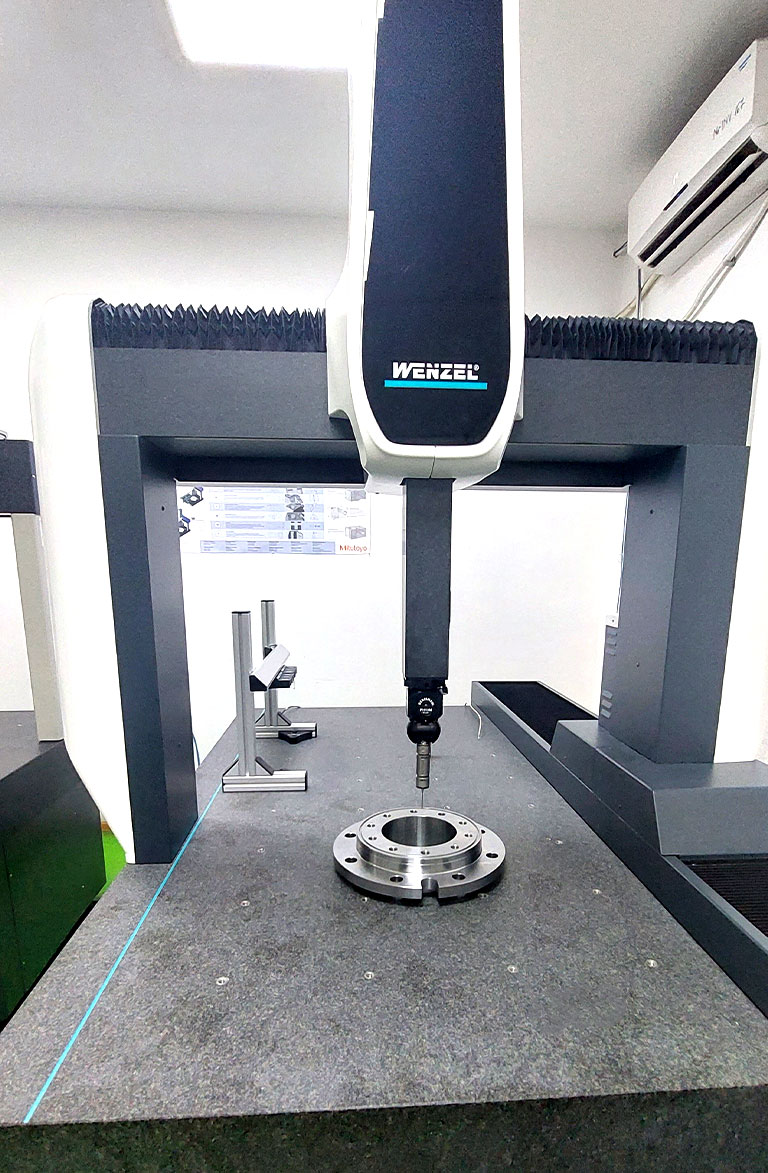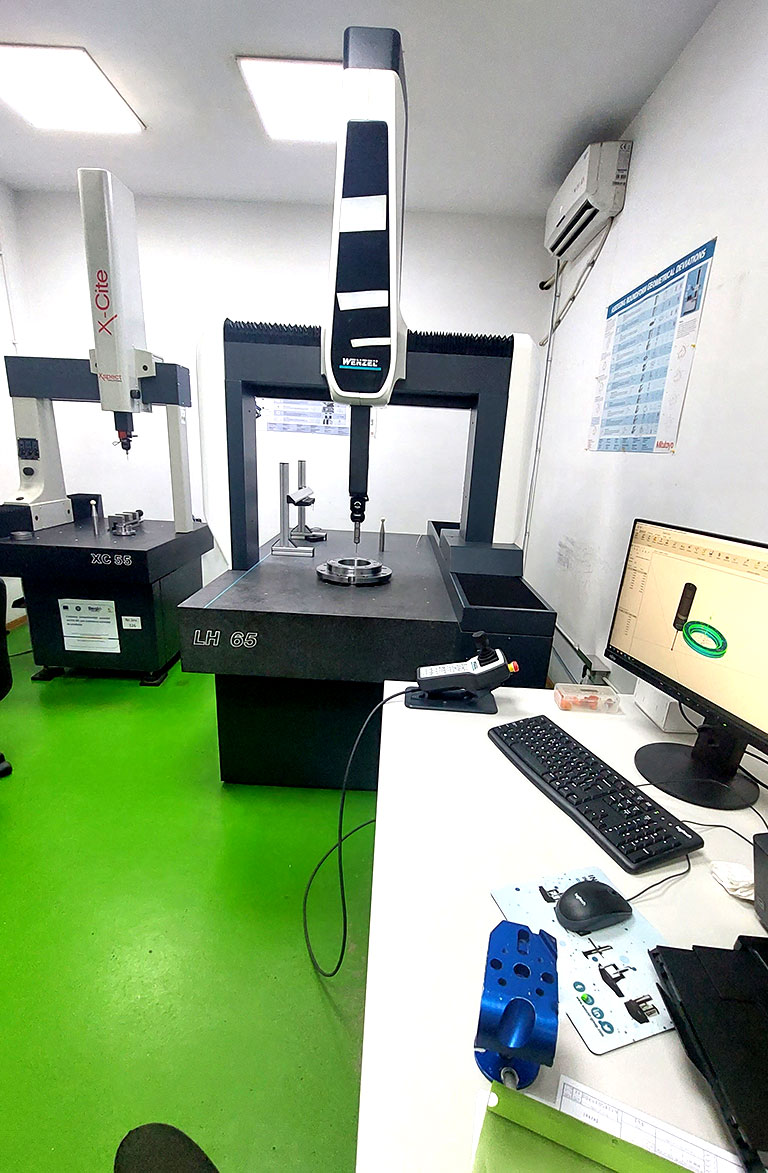 Key Features and Benefits:
Precision Eliminating Uncertainty:
The LH 65-1200 incorporates the latest advancements in high-performance bridge-style CMM technology. Its granite structure, hand-finished to perfection, ensures inherent mechanical precision, contributing to long-term accuracy.
Flexible Probe Systems:
Equipped with cutting-edge Renishaw probe systems, including 3-axis scanning, 5-axis scanning (REVO), and touch trigger systems, the LH 65-1200 offers a wide range of measurement options to suit different application needs.
Accuracy Levels:
The LH 65-1200 is available in three accuracy levels to cater to various measurement requirements. These levels include Standard, Premium, and Premium Select, providing options for different applications and emphasizing accuracy, performance, or both.
Flexibility and Ergonomics:
The LH 65-1200 provides flexibility by offering special sizes upon request, allowing customization to meet specific measurement needs. Additionally, the CMM's ergonomic design ensures ease of use and serviceability, enhancing overall user experience.
Applications and Industries:
The LH 65-1200 finds application in various industrial sectors, showcasing its versatility and reliability. It is utilized for precision measurements in fields such as watchmaking, automotive manufacturing, aerospace, and more. Whether it's measuring intricate components or large engine parts, the LH 65-1200 delivers exceptional accuracy and performance.
The LH 65-1200 Coordinate Measuring Machine from WENZEL is a state-of-the-art metrology solution that combines precision, efficiency, and flexibility. Its high mechanical accuracy, advanced probe systems, and customizable features make it an ideal choice for industries that demand precise measurements. With the LH 65-1200, users can achieve reliable and accurate results, leading to improved quality control and manufacturing processes.
With such benefits offered by the new high-performance equipment, we are ready to take care of your project with even more precision. Send us your inquiry and we'll take care of the rest!